Bamboo Wedding Arborand Pergola
Height 250cm x 250cm (8'x 8'),the diameter of poles 80-100mm (3.5")for support,and 30-40mm (1.5")poles for cross. Easy for install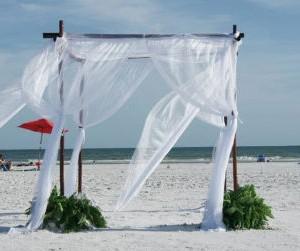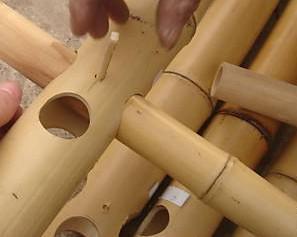 CHI-L001
Bamboo Arbors/Pergolas
Bamboo is a kind of grass,but it is also strong as the wood,garden arbors offen used for agriculture which for climbing plant,the structure of design give us some shade like gazebo,as using for home privacy patio.
we offer many kinds styles and sizes,if you want privacy item,please email us. If you want to see relative products,please see bamboo gazebo.
All arbors used good quality bamboo,inspected,
and marked with number for easy install.
A bag of bolts and nuts, bamboo pins.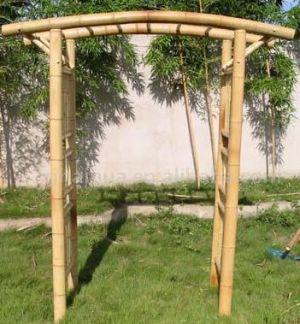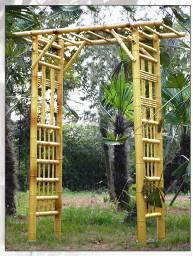 CHI-L002 CHI-L003 CHI-L004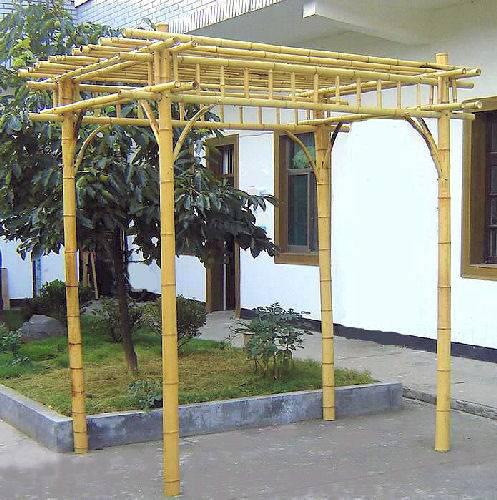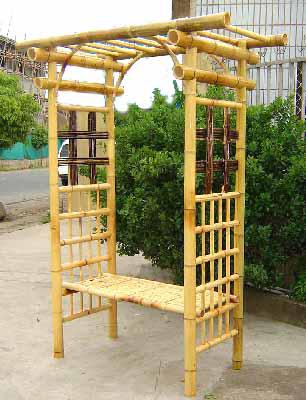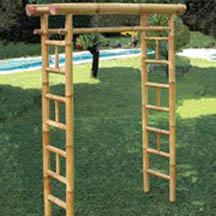 CHI-L005 CHI-L006 CHI-L007
Specifications:
The Arbors and Pergolas will bemarkedeach sectionwithbar code , so thatit iseasytoidentify and match with the correspondence sections when assembly and installation.