We offer various styles of bamboo skewers, our length and width are available .
Microbiological/Chemical Standard
Moisture (%) <7
Yeast and Mold Not detected
Hydrogen peroxide Not detected
Pesticide (tetrachlorophenol) Not detected
The sulphur dioxide residue of the bamboo skewers shall not exceed 25 ppm.
Hydrogen peroxide and diphenol shall not be detected in the bamboo skewers.
No discoloration, off odor and flavor, contamination, mold, pest diseases, weevil.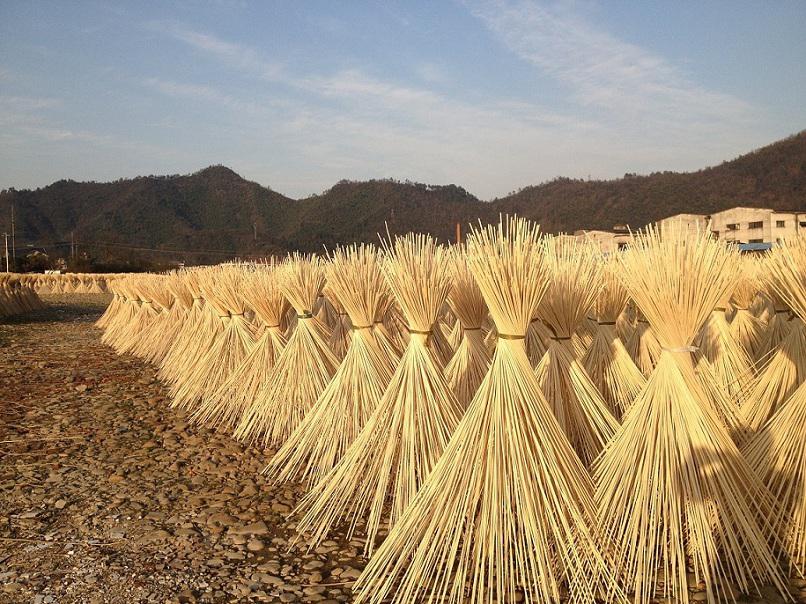 Bamboo circular with one point,Flat with one point.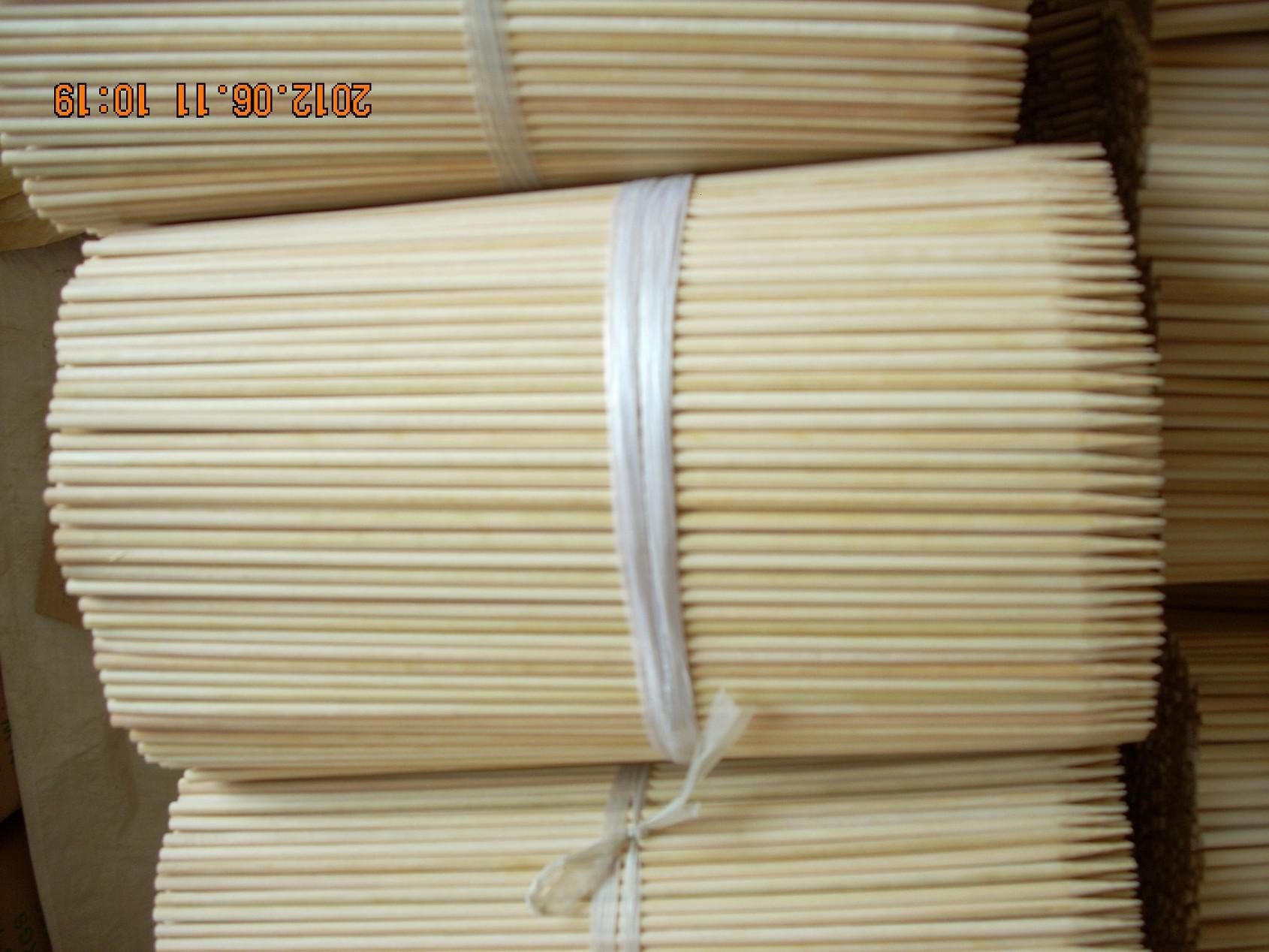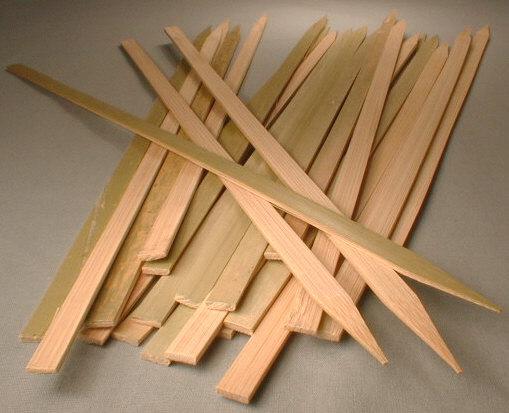 CHI-S001(Circular Sticks) CHI-S002(Flat Sticks)
Specifications
1.Size: Diameter: 2.5,3.0,4.0,5.0,6.0mm available,Length:15cm-60cm
2.Packing:PP bags.
Square Bamboo Skewer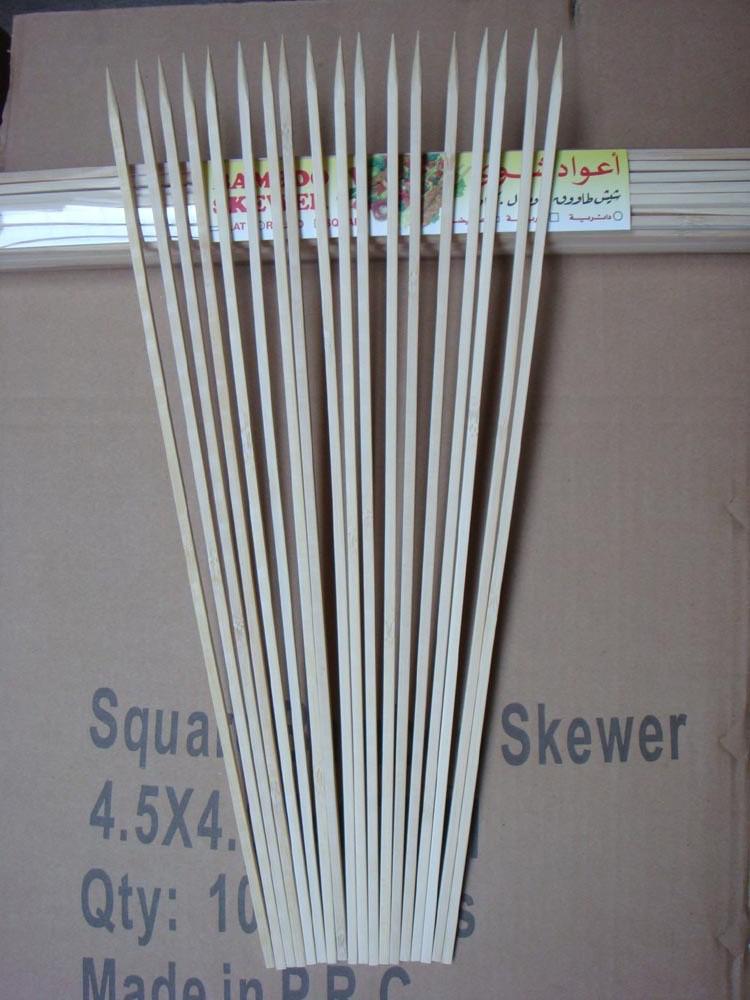 CHI-S003(Square Sticks)
Specifications
Square Bamboo Stick for BBQ
Material: 100% Moso Bamboo
Shape: Square with single point
Size: 4.5mm*4.5mm*40cm
Common Thickness: 2.0mm-6.0mm
Common Width: 2.0mm-6.0mm
Common Length: 10cm-50cm
Packing: 50PCS/box, 100boxes/carton(as per requests)
Terms of payment: TT, LC, West Union, Paypal
MOQ: 100Cartons
Delivery time: Within 20 days after order confirmed.
BBQ Bamboo Skewer with handle and Twisted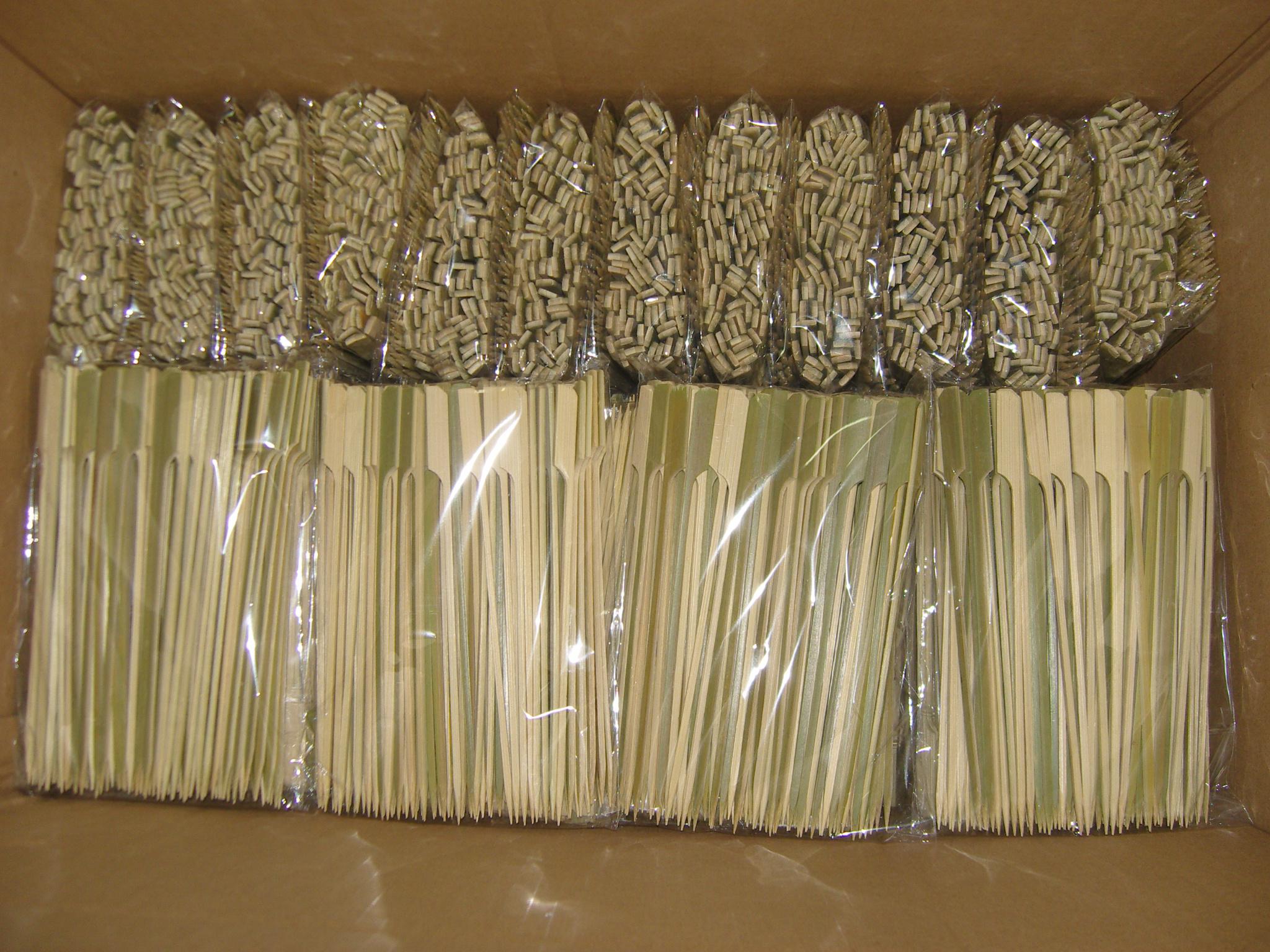 CHI-S004(Tepo Skewer) CHI-S005(Twisted Skewer)

Specifications
1,Size: Lengths are 9cm,10cm,12cm,15cm,18cm, 20cm,25cm,30cm,35cm, 40cm etc. Diameters are 2.5mm, 3.0mm, 4.0mm and 5.0mm
Bamboo Chopsticks
We offer many styles of bamboo chopsticks.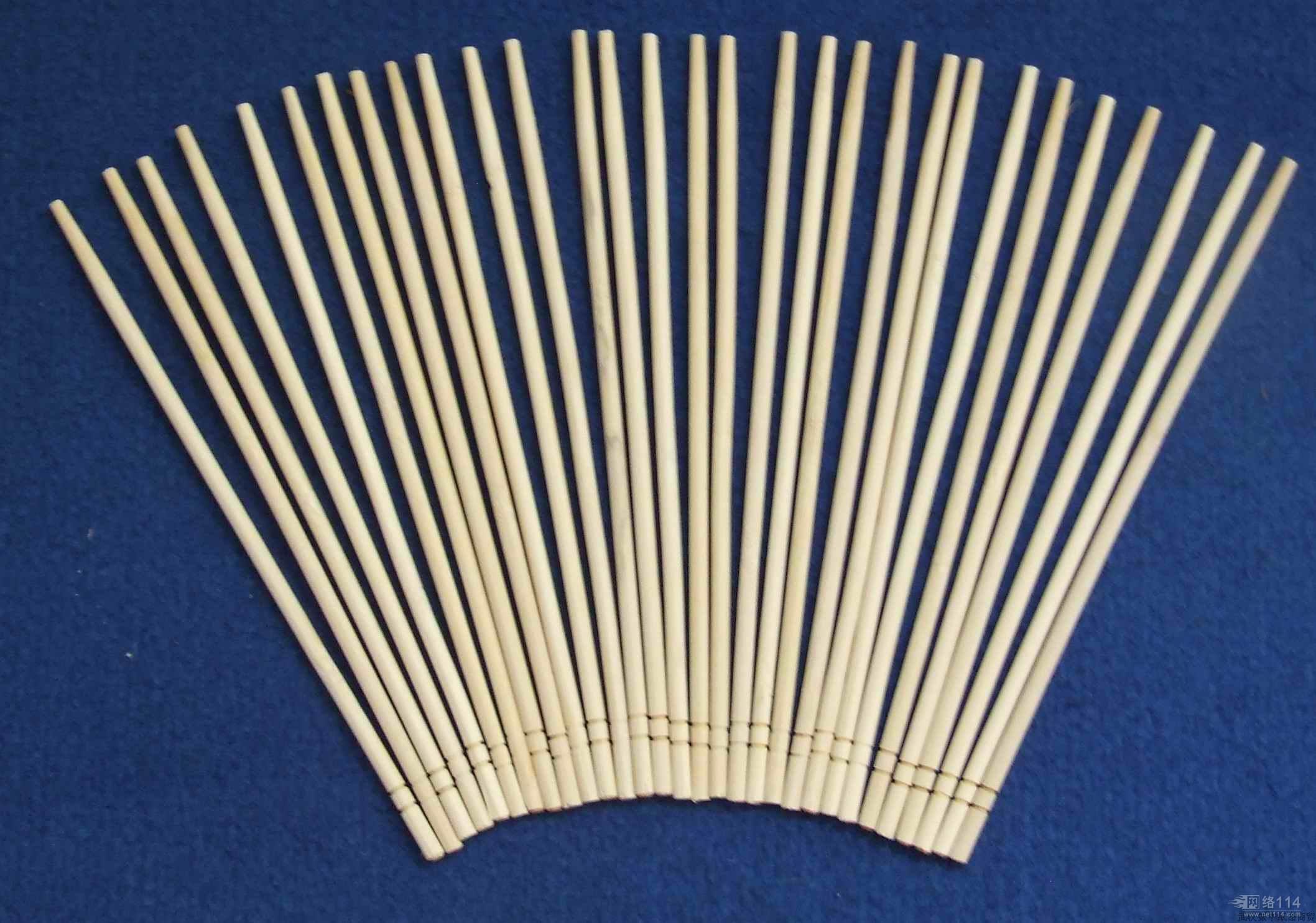 CHI-S006(Bamboo Chopsticks)
Specifications
1, Chopsticks.bamboo chopsticks.disposable chopsticks
2, material:100% natrue bamboo,length:18cm.21cm.23cm.25cm
3,packing:100pairs/pp bag 30bags/carton

Bamboo Buffet Forks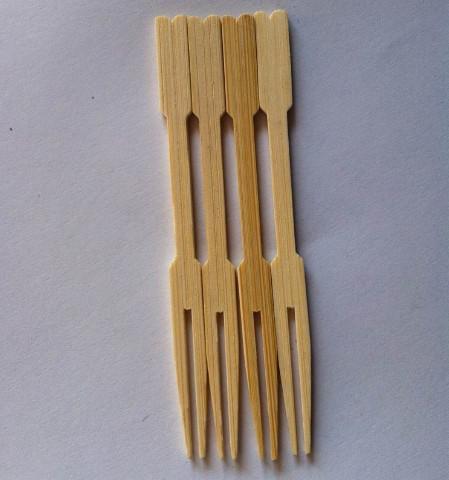 CHI-S007(Fruit Picks)
Specifications
Material: made from sustainable non treated bambooColor: natural
· Size:9cm,10cm.
· Usual Packing:1000pcs/box,30boxes/ctn.
· Feature: very eco friendly and 100% biodegradable.
· Usage:pick fruits,small desserts,etc.
· Trade terms:FOB
· Loading port:Shanghai or Ningbo.
· MOQ:50 cartons.
· Payment:30%T/T in advance, 70% T/T blance aganist copy of B/L.
· Delivery time: depend on the ordered quantity
Assorted Bamboo Picks/Skewer/Food Picker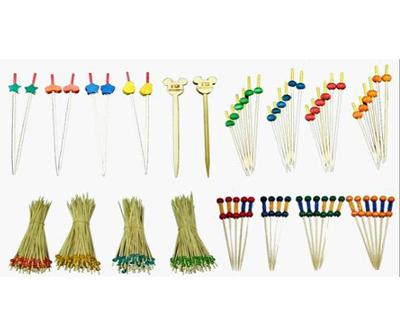 CHI-S008
Specifications
1,with end decorations, ball, flower, Red Cord,Red string ends,Red heart ends
2, Height:120/90/70mm 2, Color:Natural color 3, Packing:100pcs/opp bag,then 100bags/outer carton
Bamboo Sushi Mats
Our professional bamboo sushi rolling mat is made of high-grade bamboo and is perfect for sushi rolling, also is prefect combination of quality and price.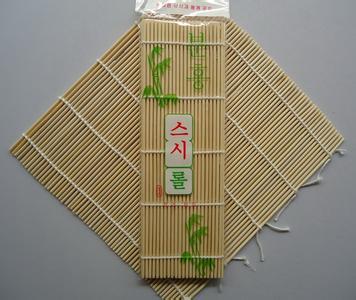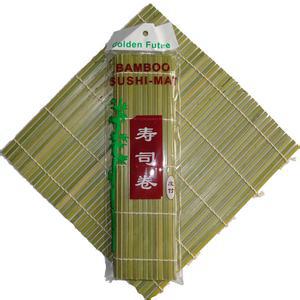 CHI-S009 CHI-S010
Specifications
1,Various size available: 9.5" (24*24cm) / 10.75" (27*27) / 7*5.5" (hand roll ) / custom welcome
2,Material : Eco-friendly Bamboo
3,Type: with or w/o skin, Matchstick-style, table mat, carbonized
4,Advantage: No odor, mildewproof, mothproof, comfortable and easy to clean