Bamboo Torch
Bamboo torches consist of a bamboo pole with a weaved basket at the top and a metal flame guard coated by fire retardant finish, which is a circular black piece that holds the cotton or fiberglass wick in place and attaches to the refillable fuel canister include snuffer cap .It is recommended to use citronella oil which is a natural insect repellent and also smells good.
We offer various styles of torches, and has 60cm,90cm,120cm,150cm,180cm and table torches.Make your choice of them.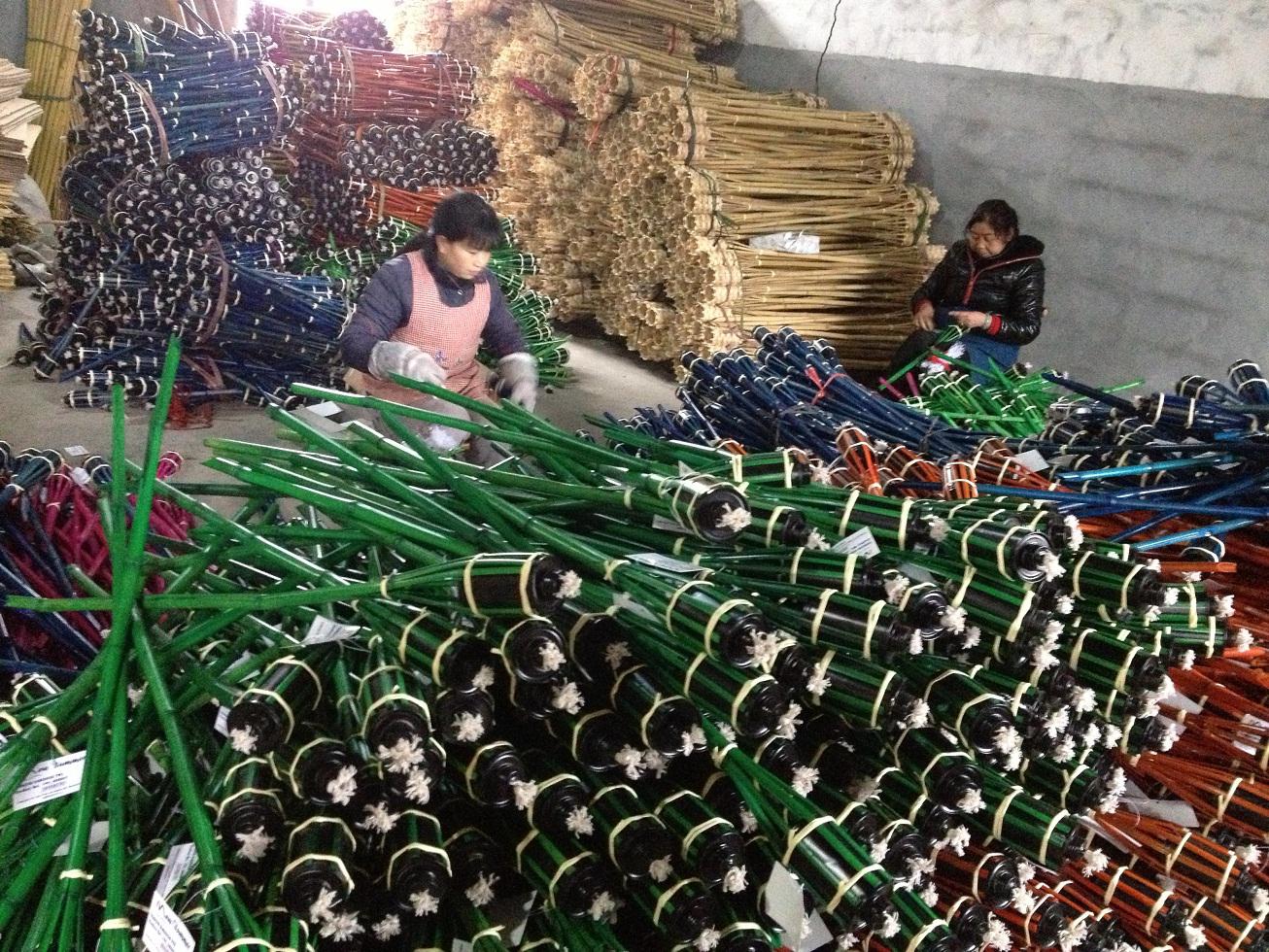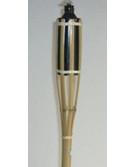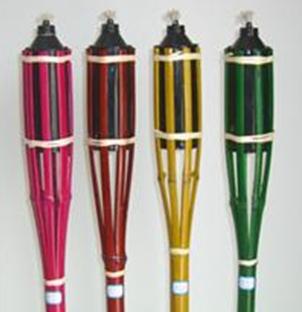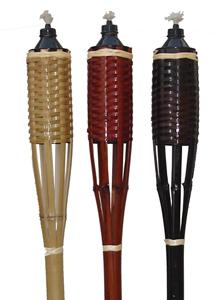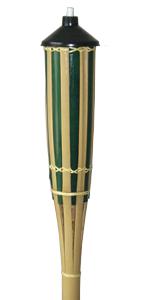 CHI-T001 CHI-T002 CHI-T003 CHI-T004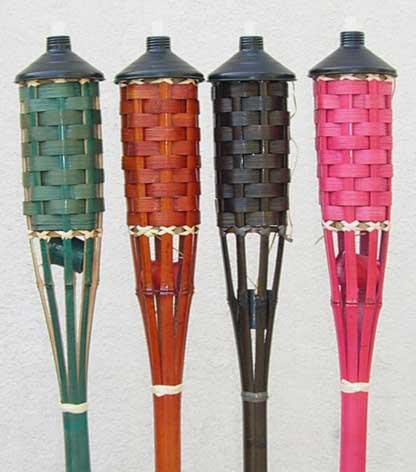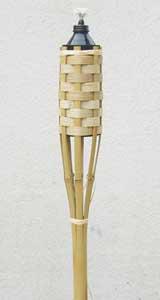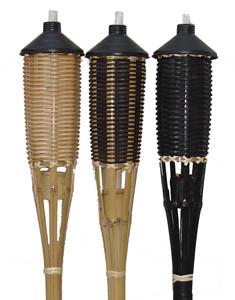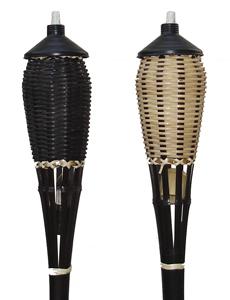 CHI-T005 CHI-T006 CHI-T007 CHI-T008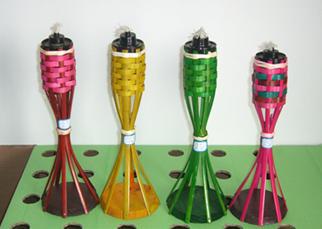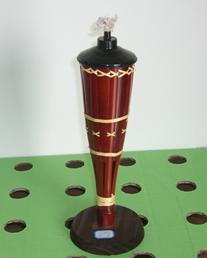 CHI-T009 CHI-T010 CHI-T011 CHI-T012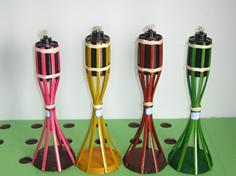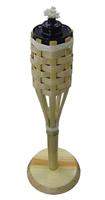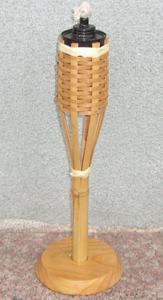 CHI-T013 CHI-T013 CHI-T014 CHI-T01
Materials: bamboo, metal oil can, cotton wick
1.Size:35/60/90/120/150/180cm length
2.Natural color or dyed color
3.Process:,antisepsis,mouldproof
4.Child safety cap tank
5.Made by processed bamboo stick and tank
6.Package:carton or display box
7.Inject kerosene into tank and emblazed.